Beginning of Dutch Studies in Takeo
Around the beginning of the 19th century, Japan was in the middle of the period of national isolation. At that time, Holland was the only Western country that was allowed to trade with Japan. So, the only way to study advanced western studies was by reading Dutch books and articles. Even though 200 years have passed since that time, Takeo city still has 138 Dutch encyclopedias and books covering medicine, science, navigation, a military tactics.
These books were collected by Shigeyoshi Nabeshima of Takeo. Within the Saga domain, he was among the first to open his eyes to Western science. He studied Dutch himself and encouraged his vassals to study Dutch as well. These academic achievements helped to support the Saga domain through the end of the Edo period.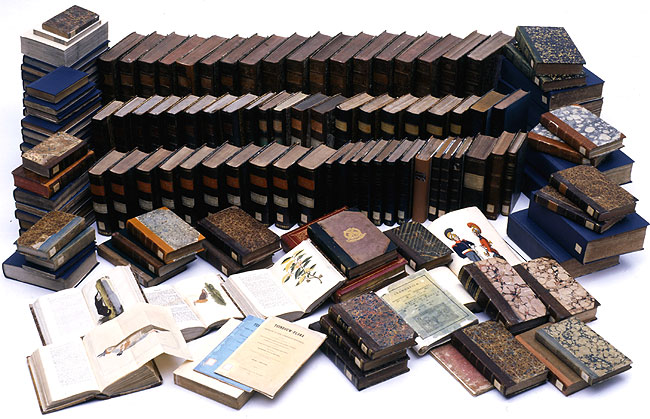 Important Cultural Property
Dutch books of Takeo
The 17th〜19th century, The Takeo Nabeshima family archives

TOP
Copyright (C) Takeo City Library&Historical Museum